Houston, TX – Looter arrested was released 10 separate times this year under Harris' "soft on crime" reform
What does Judge Rosenthal's "soft on crime" policy look like in Harris County?  See for yourself…
Abdu Wiley, 25, was arrested for looting a liquor store on Aug 30 – arrested within minutes of allegedly committing the crime.
Wiley, a frequent flyer of the Texas criminal justice system, has been arrested 10 other times in 2017 – only to be released and FREE TO GO under Judge Rosenthal's "soft on crime" policies. Prior to the Aug 30 arrest, Wiley had been released days earlier on Aug 25 and 26.
Wiley has been arrested for a variety of offenses, including burglary, trespassing, theft, and possession. Each time, Wiley has been released on his own recognizance or unsecured bail – with zero accountability. In addition, Wiley has failed to appear several times for court.
Harris County Pretrial Release is dangerous, reckless, and a taxpayer burden
ZERO Accountability
ZERO Bail
ZERO family involvement
Just a 

"pinky promise" 

to return
The public should demand more accountability – email your legislators below to "Take Action."
---
RELATED:
(reported by NEWSFIX – Aug 31 2017)
It really is not the time for this when so many people are hurting in the city. Well, one man got a hefty bond amount for tying up first responders with his alleged burglary offense.
On Wednesday, deputies with Precinct 4 Constable Mark Herman's Office responded to Capri Liquor in the 3000 block of FM 1960 in reference to a possible burglary.
Deputies arrived in less than a minute and discovered the front door glass shattered. They entered the liquor store and found Abdu Wiley hiding in a locked bathroom.
Wiley was arrested and booked into the Harris County Jail. He was charged with burglary of a business during a natural disaster, and his bond was set at $15,000.
---
Harris County Pretrial Release is dangerous, reckless, and a taxpayer burden
ZERO Accountability
ZERO Bail
ZERO family involvement
Just a 

"pinky promise"

 to return
---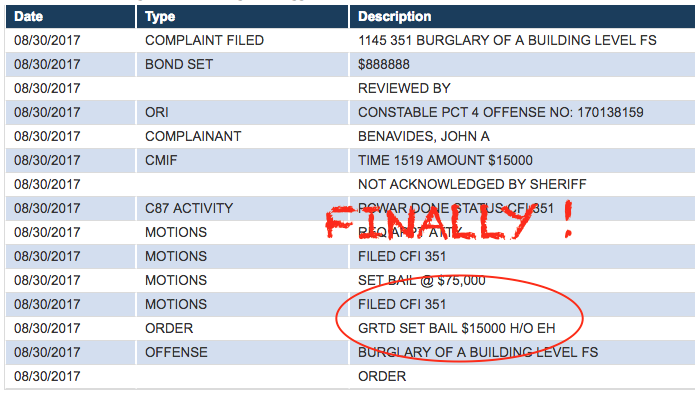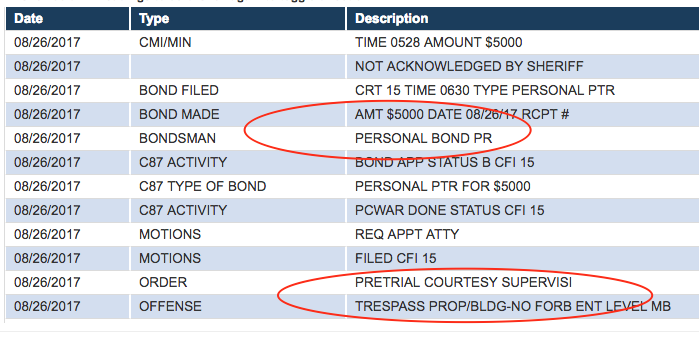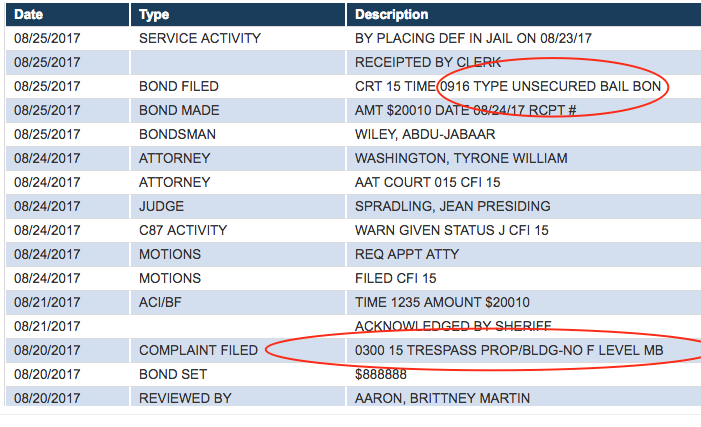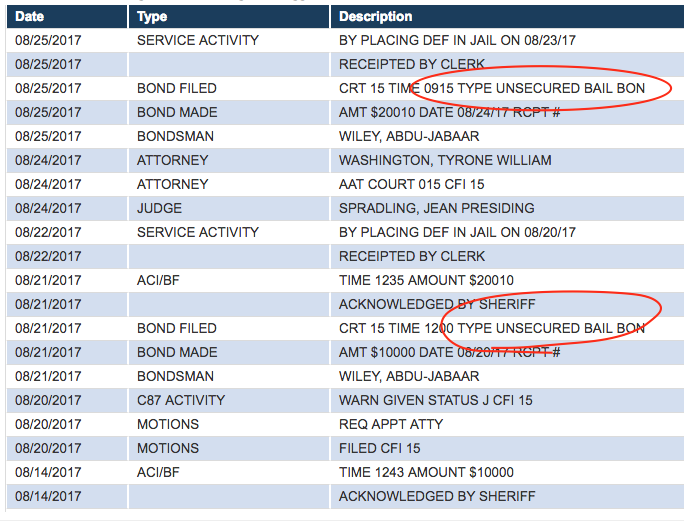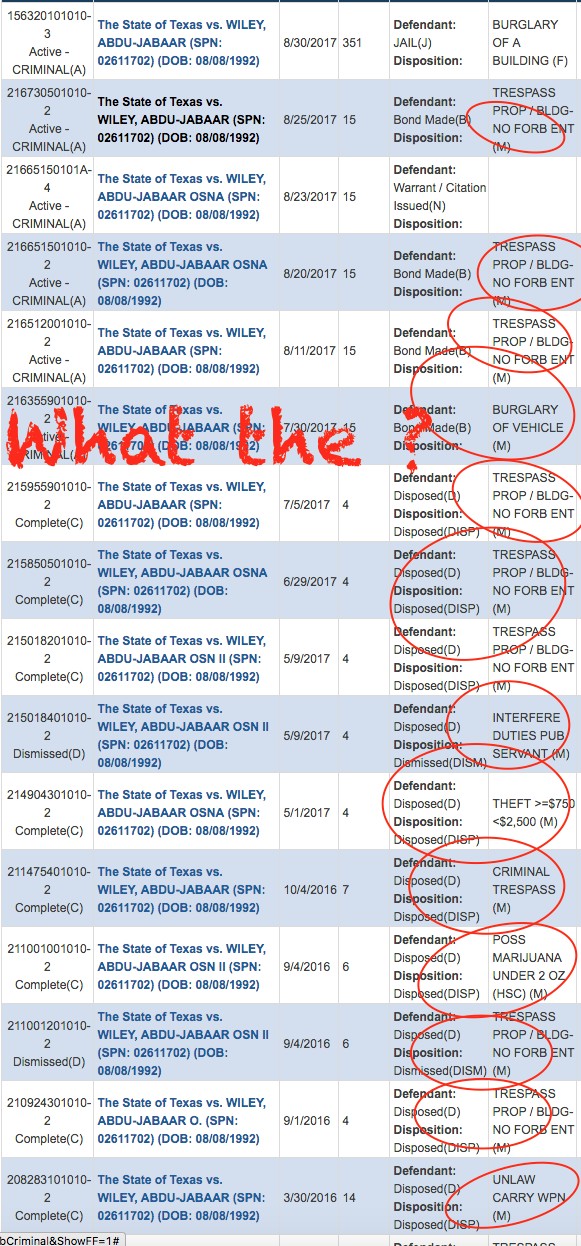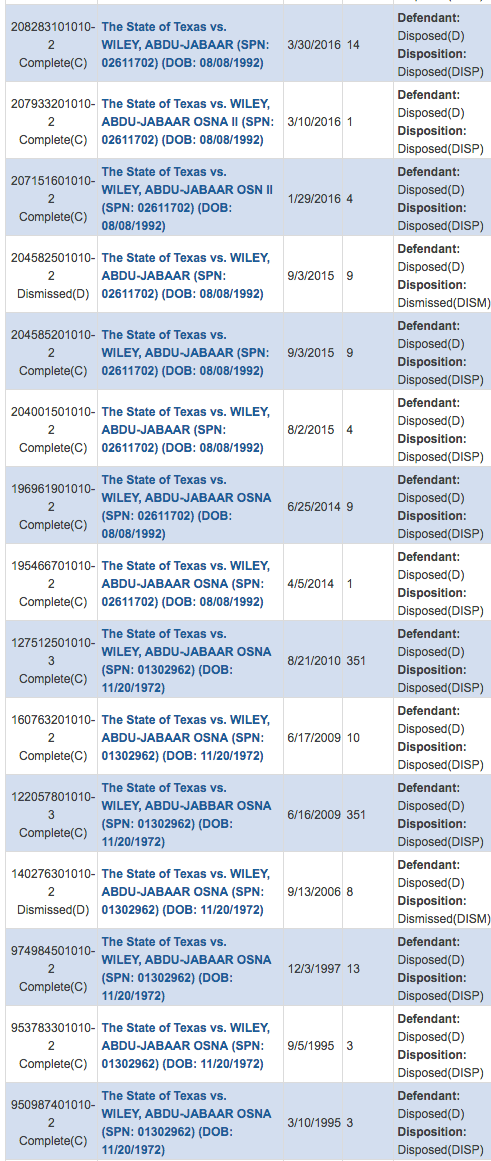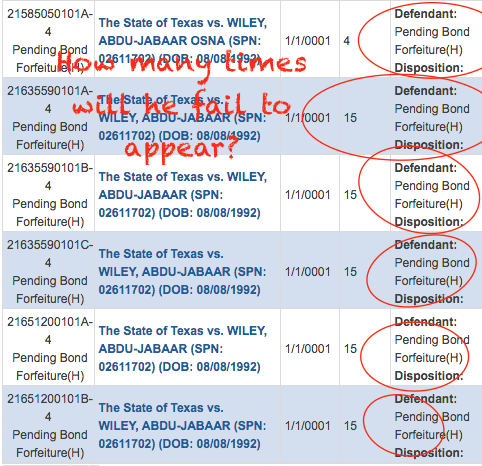 ---