Harris County, TX – "Criminal Justice Reform" FREE TO GO release blotter 9/10/17
What does Judge Rosenthal's "soft on crime" policy look like in Harris County?  See for yourself…
In a move that borders gross judicial overreach, the Texas judiciary continues to legislate from the bench – even as offenders are laughing and dancing their way out of the court room (literally) after being released and FREE TO GO unaccountable under Texas Pretrial Release.
Judges now use "risk assessment tools" – like the Arnold Foundation's questionable risk assessment tool recently adopted in Harris County – to determine release decisions.  The consequences of these actions can be deadly.
Harris County Pretrial Release is dangerous, reckless, and a taxpayer burden
ZERO Accountability
ZERO Bail
ZERO family involvement
Just a 

"pinky promise"

 to return
The public should demand more accountability – email your legislators below to "Take Action."
---
September 10 2017 – 53 releases on nothing more than a "pinky promise" to return to court.
Evading Arrest
Carrying a handgun in a vehicle
Terroristic Threats
Assault of a family member
DWI – 2nd offense
Unlawful carry of a weapon
Theft
Forgery
Injury to elderly
Assault with bodily injury
Possession
DWI with a child under 15
and the list goes on…
---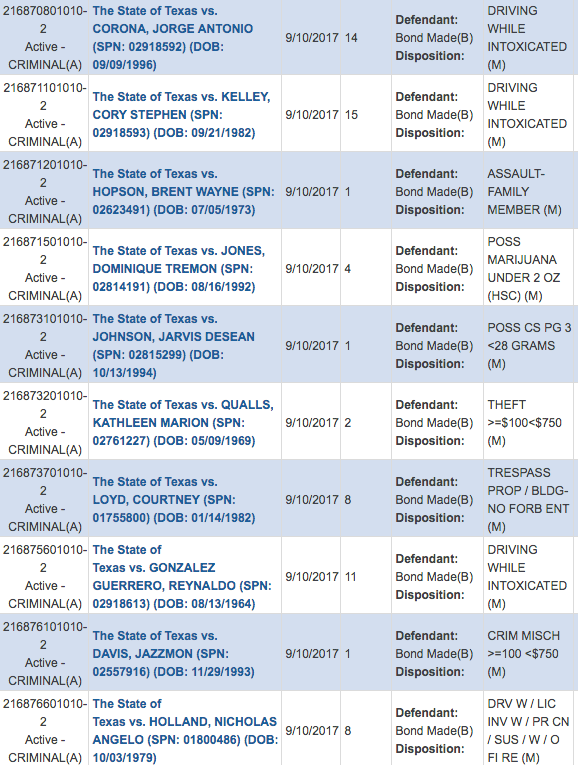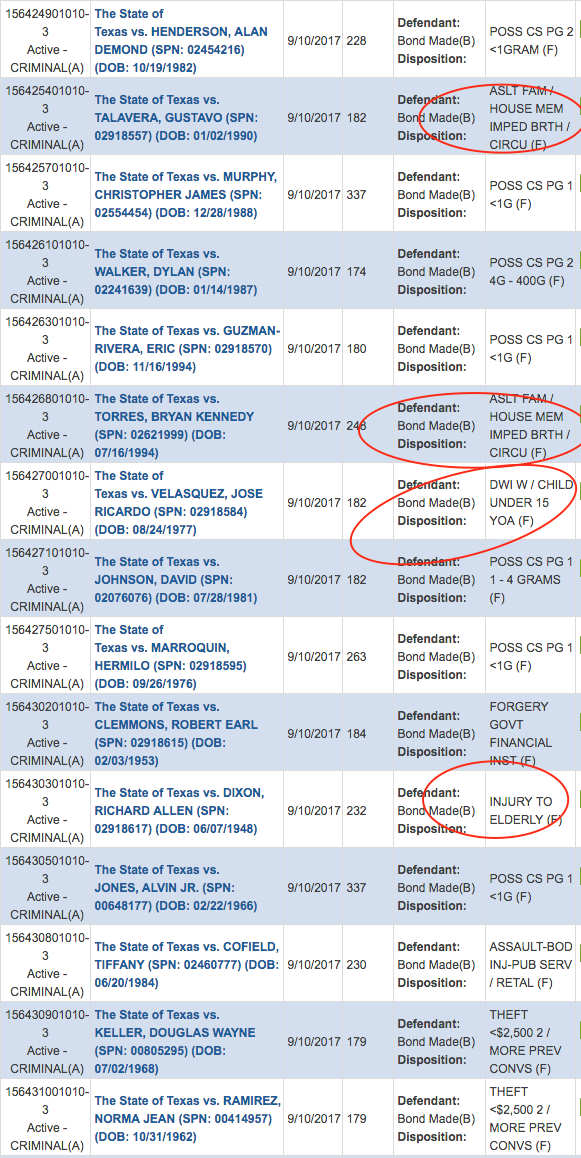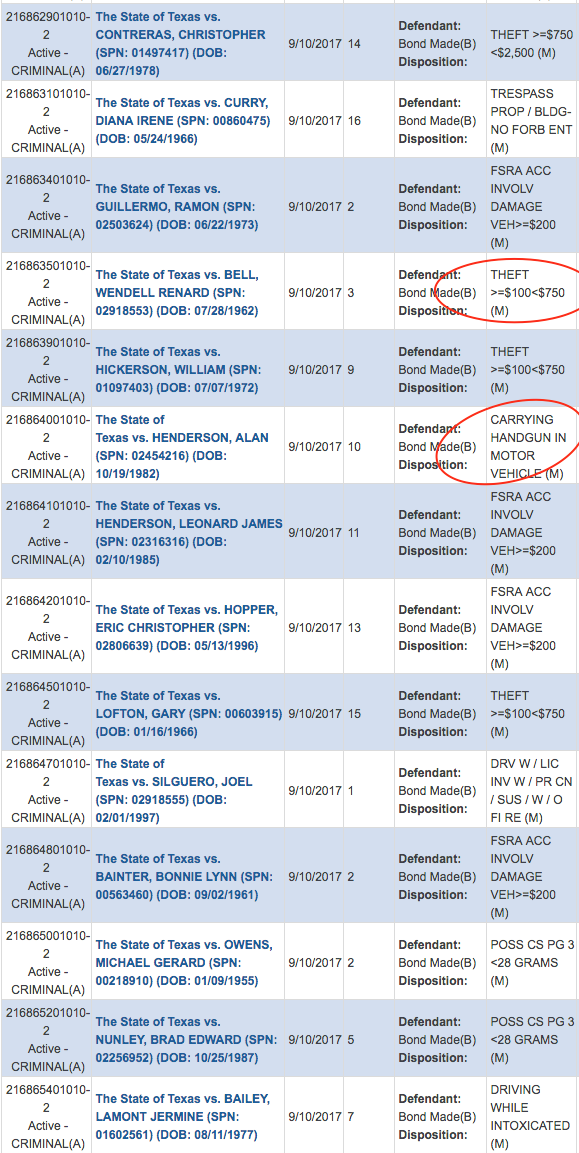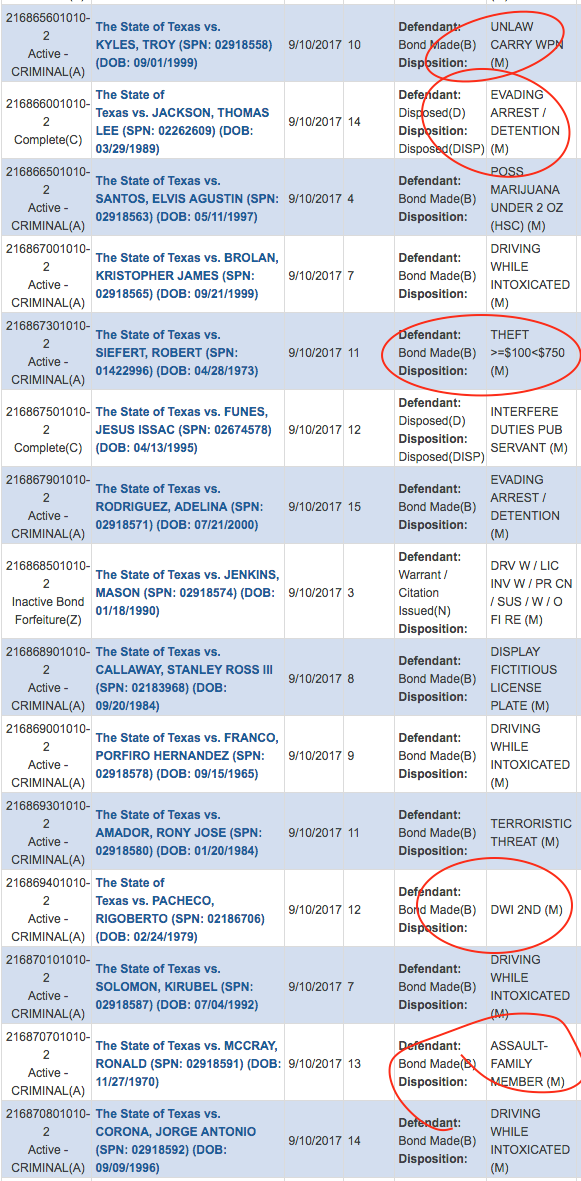 ---