Austin, TX – Man charged with capital MURDER while on pretrial release supervision for felony aggravated robbery – while wearing a GPS bracelet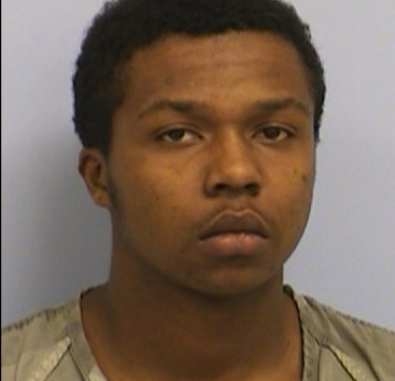 Xavier Lewis, 19, was arrested for his role in two aggravated robberies on Dec 25. Since his arrest, Lewis has now been linked to the murder of 30-year-old Ebony Sheppard.
At the time of the incident, Lewis was under the supervision of Travis County Pretrial release (with an ankle monitor) – having been released and FREE TO GO on a "Personal Bond" for 1st degree felony robbery for his involvement in an armed robbery at a Sonic restaurant where a victim was shot in the leg.
A "Personal Bond" or "PR" Bond requires nothing more than a signature and a "promise" to appear. ZERO accountability. ZERO supervision.
In the first robbery on Dec 25, Lewis allegedly approached four victims and pointed a small, black semi-automatic pistol at them and demanded their money. Lewis the told the four victims they better "run away or he would start shooting." As the victims were running away, Lewis fired at them – striking two of the victims.
Approximately 45 minutes later, and less than a mile away, another female victim was carjacked by a male who matched Lewis' description.
Police investigating the incident were able to connect Lewis to both offenses and arrested him.
---
Travis County Pretrial Release is dangerous, reckless, and a taxpayer burden
ZERO Accountability
ZERO Bail
ZERO family involvement
Just a

"pinky promise"

to appear
The public should demand more accountability – email your legislators below to "Take Action."
---
RELATED:
Murder of east Austin woman linked to series of robberies
(reported by kxan Dec 29 2017)
A 19-year-old who police say went on a robbery spree on Christmas night has been linked to the deadly shooting of 30-year-old Ebony Sheppard.
Austin police along with the Lone Star Fugitive Task Force arrested Xavier Lewis on Thursday, Dec. 28, two days after Sheppard was shot and killed in the parking lot of the Sixty 600 Apartments at 6600 Ed Bluestein Blvd. around 11:44 p.m.
According to an arrest affidavit, Lewis was involved in two aggravated robberies on Dec. 25. All of the robberies happened within a short distance away from the Sixty 600 Apartments.
The first robbery happened at Dottie Jordan Park around 9:45 p.m. Four friends were hanging out around a bonfire at the park when a suspect approached them and pointed a small, black semi-automatic pistol at them. The victims told police he demanded they empty their pockets, which they did.
---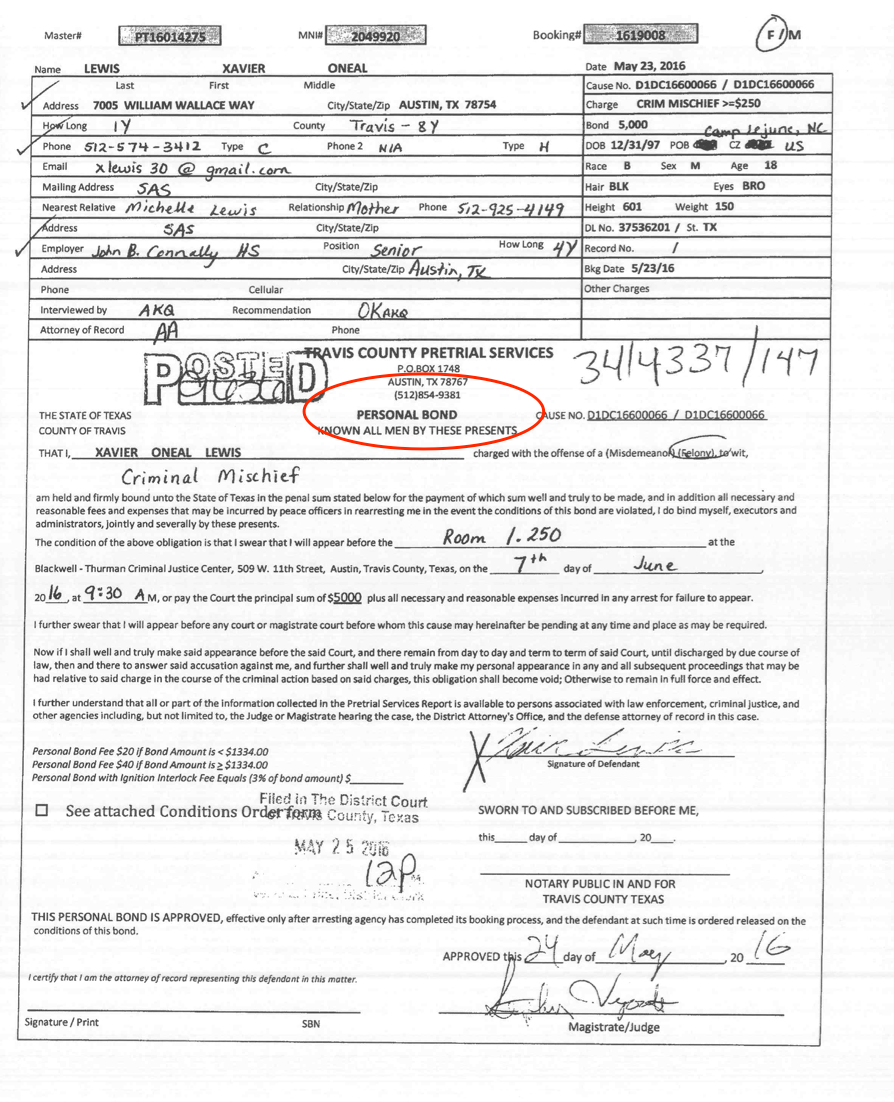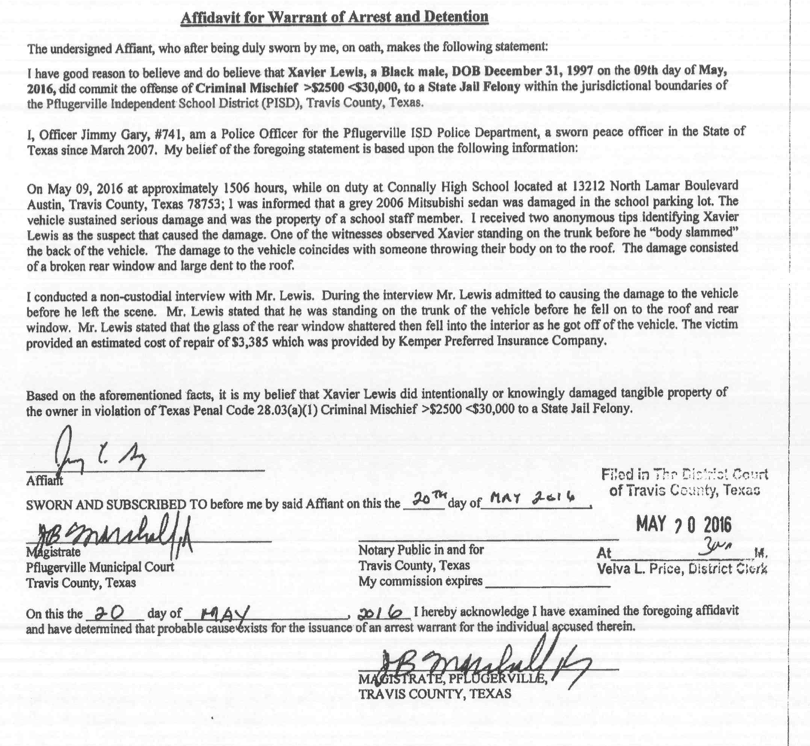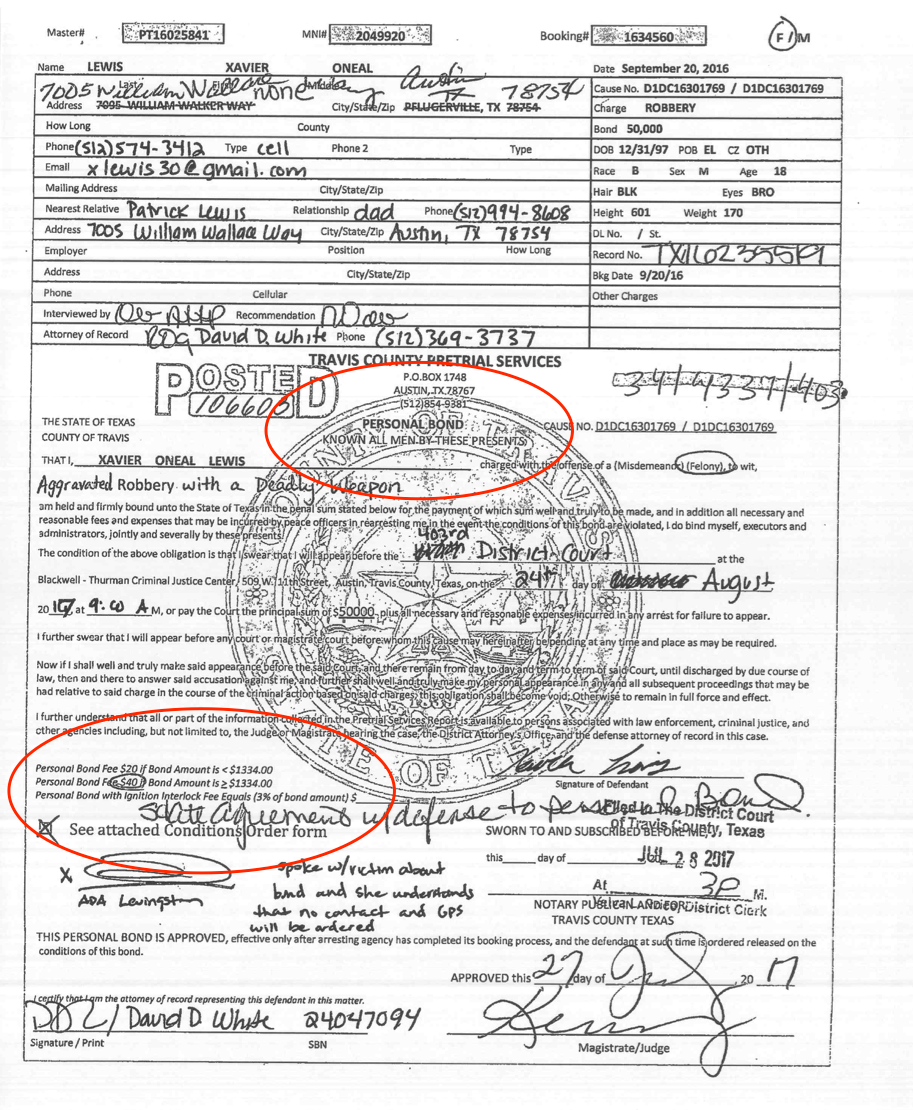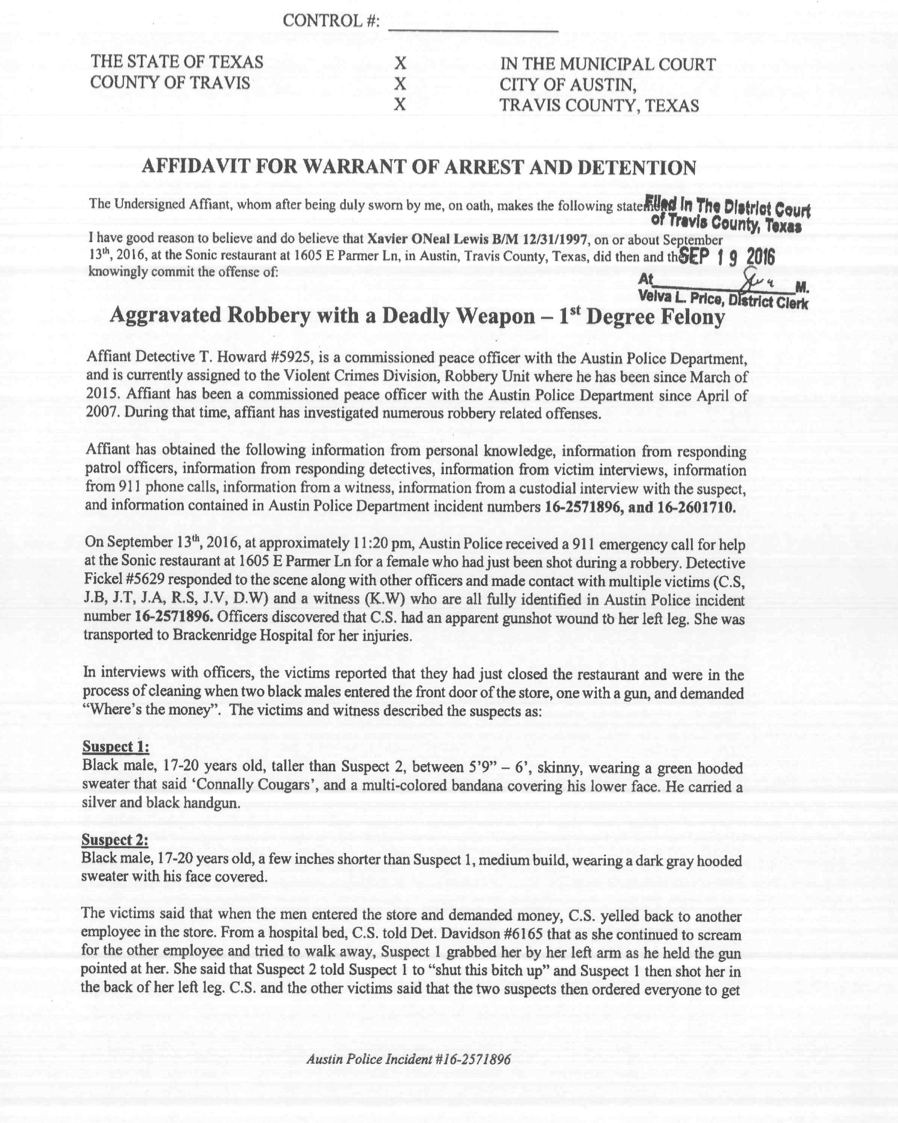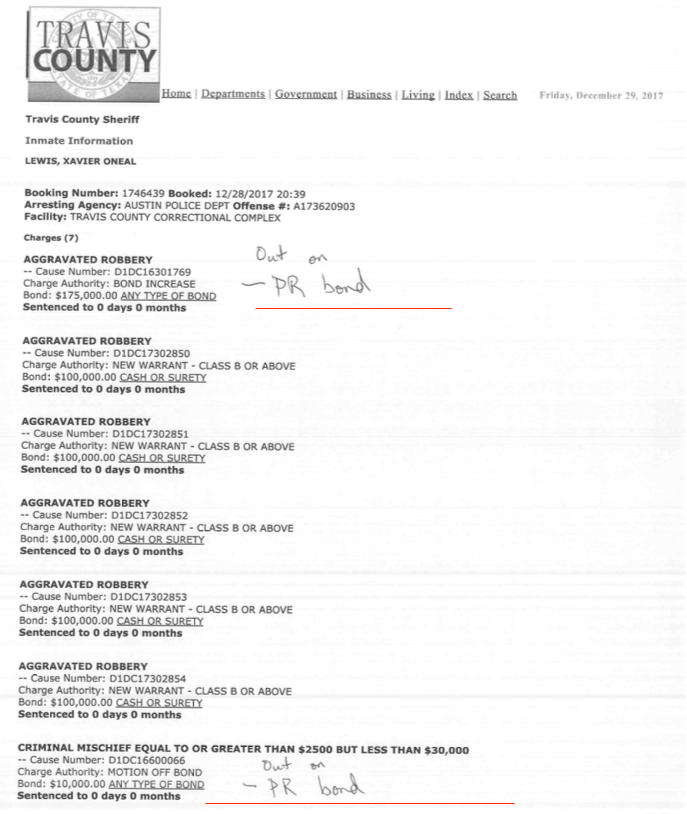 ---
You're being lied to…
Unaccountable pretrial release is reckless and dangerous – with zero regard for victims or criminal accountability.
Demand more from our legislators…
---
---