Austin Bank Robber Released for Free under New Bail Guidelines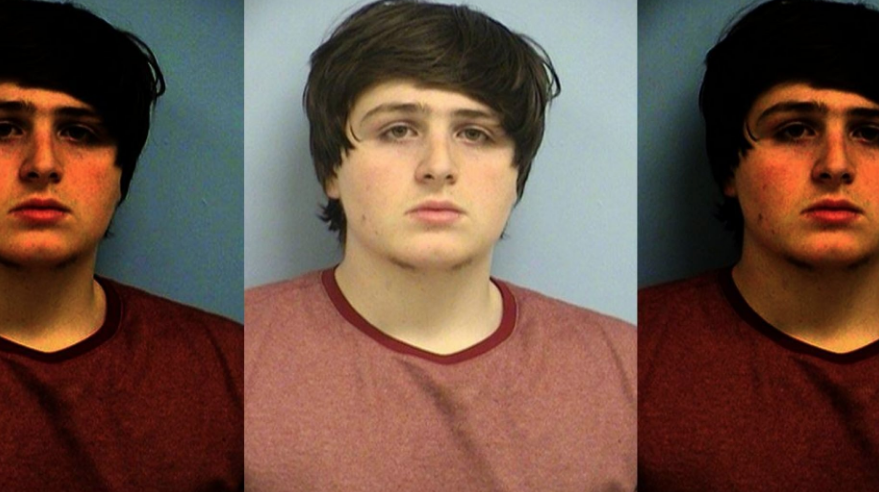 Excerpt from Fox News, Jan 26, 2019
A teen's getaway from a Texas bank robbery on an electric scooter has been short-circuited by police after a monthlong investigation.
Nineteen-year-old Luca Mangiarano found his getaway wheels for the Austin heist through a scooter-sharing app owned by Uber, police said. He was charged Thursday with robbery by threat.
The heist went down Dec. 18 at a BBVA Compass bank branch, Fox 7 Austin reports.
BANK ROBBER DEMANDED '20,000 BIG BILLS' IN NOTE: POLICE
The teller was handed a note that said, "This is a robbery, please give me all your 100's and 50's in a envelope and everything will be ok."
The robber left with cash and was seen scooting away on a Jump scooter owned by Uber, the station reported.
During the investigation, police requested account information from Uber for the Jump scooter which had been in the area when the bank was robbed.
---
Mangiarano was later released without having to post bond by signing an "unsecured bond" -- meaning that his signature was the only requirement to be free from jail.
Zero accountability.
The unaccountable release is the result of newly enacted court rules that are following the lead of the bail reform movement now sweeping the country.
Harris County "soft on crime" pretrial release is dangerous, reckless, and a taxpayer burden.
ZERO Accountability
ZERO Bail
ZERO family involvement
Just a "promise" to appear
Demand more accountability – email your legislators below to "Take Action."