Serial Burglar out on Personal Bonds, Arrested again for Aggravated Robbery and Robbery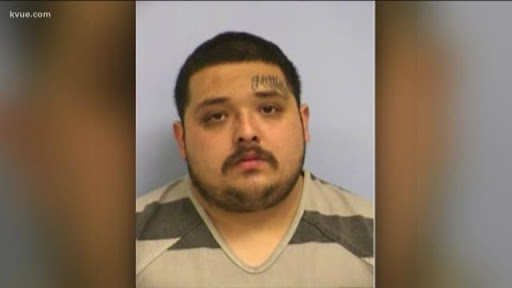 Austin, Travis County, Texas
David Cardenas was arrested on 12/30/18 for Possession of Marijuana < 2oz, Possession of Controlled Substance PG 3 < 28g (Misd.), Possession of a Dangerous Drug (Misd.), Unlawful Carrying of a Weapon, and Possession of Controlled Substance (Felony). David was released on Personal Recognizance Bonds on 12/31/18.
According to the affidavit -
In the vehicle the following was located; 0.11 ounces of green leafy substance, based on my training and experience of as a Police Officer to be Marijuana. 2.2 grams of Xanax, 0.5 grams of MDMA. Inside the vehicle there were two bottles of promethazine located, one in plain view on the center console. The other bottle was inside a backpack on the front passenger floor board. The backpack also contained an electronic scale. In the center console of the vehicle was a Taurus 740 Slim handgun. David Cardenas III had $2090 located on his person.
Despite 4 misdemeanor charges and one felony charge he was released on PR bonds quickly. You can read the affidavits and see the PR bonds by clicking here. FYI - All the affidavits will appear the same but each charge is listed at the top.
Fast forward to 1/6/19, exactly one week since being arrested, David was arrested again for 5 residential burglars in the same neighborhood!
According to the affidavit -
The SUV had three TVs in plain view in the rear cargo area.
David Cardenas was arrested and then released on Personal Bonds again, because that worked so well the first time. Now David is out on 6 felony PR bonds and 3 misdemeanor. You would think that he would have learned his lesson and taken care of the issues he had at hand, but hey no consequences means to continue what you are doing.
You can see the new affidavit and PR bonds by clicking here.
On May 22nd, 2019 Austin Police Department was notified of a robbery at approximately 10:01 am. The victim stated that she her heard a noise and woke up to a find a hispanic man in her apartment. The suspect then robbed her and locked her in a closet.
On May 23rd, 2019 APD was notified of another robbery where the victim had a power drill held up to his head, and was robbed of his valuables.
In both instances the victims gave the description of David. The second victim was able to identify David as the one who held the drill to his head and robbed him. A search warrant was executed on David's residence and some of the property that was recovered belonged to the first victim.
Cardenas was also being GPS monitored by Travis County for his other offenses, by victim safety first. The GPS monitor put him at the robberies. You can read the the arrest affidavit for the Aggravated Robbery and Robbery by clicking here.
Click here to see the news article referencing the last 2 robberies.
The Judges in Travis County need to start being held responsible for their decisions to release career criminals on Personal Bond. There is no accountability, the community is not safer, and the Judges created 7 more victims by releasing just this one individual. Would it surprise you to learn that Travis County releases roughly 80% of defendants on personal bond, and yet wonder why the property crime rate is going up?
The Legislation Session may be over in Texas, but we still need to let our Representatives know that releasing the accused on their own accord is never a good thing. Take a minute to email your Reps by using our "Call to Action" form below.